WhatsApp Business API Target Audiences and Use Cases
WhatsApp Business API Across Industries: Target Audiences and Use Cases
The WhatsApp Business API is a valuable tool for businesses to engage with their customers on the popular WhatsApp platform. It can benefit a wide range of industries and organizations. Here's an overview of the target audience and common use cases for the WhatsApp Business API:
E-commerce Businesses
Target Audience
Online retailers, marketplaces, and e-commerce platforms.
Benefits
Improve customer experience with live order updates and tailored product suggestions
Use Cases
Order Tracking
Product Inquiries
Shopping Assistance
Product Recommendations
Promotions and Discounts
Hospitality Industry
Target Audience
Hotels, restaurants, travel agencies, and event venues.
Benefits
Streamline reservations, provide guest services, and handle bookings efficiently.
Use Cases
Reservation Confirmations
Event Bookings
Guest Feedbacks
Destination Information
Room Service Orders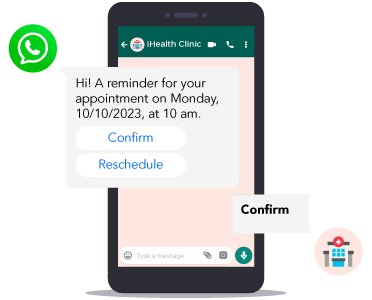 Healthcare Providers
Target Audience
Hospitals, clinics, and healthcare professionals.
Benefits
Improve patient communication and appointment management.
Use Cases
Appointment Reminders
Prescription Renewals
Health Inquiries
Telemedicine Consultations
Billing Inquiries
Financial Services
Target Audience
Banks, insurance companies, and financial institutions.
Benefits
Offer secure and convenient banking services to customers.
Use Cases
Account Alerts
Customer Verification
Transaction Notifications
Balance Inquiries
Financial Queries Support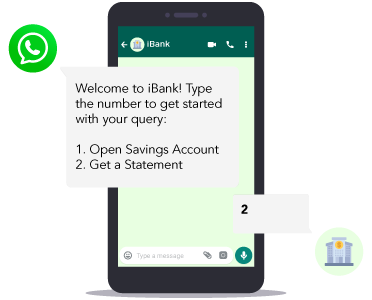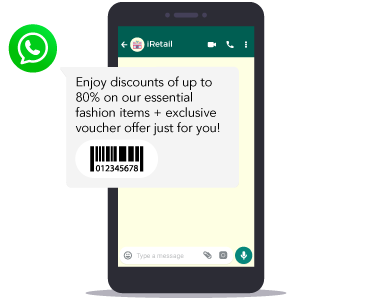 Retailers
Target Audience
Brick-and-mortar stores, supermarkets, and small businesses.
Benefits
Engage customers, drive foot traffic, and provide product information.
Use Cases
Promotions and Discounts
Store Locator and Hours
Product Availability
Loyalty Program Updates
Customer Feedback
Education Institutions
Target Audience
Students, parents, guardians, faculty, and staff in schools, colleges, and universities.
Benefits
Simplify communication with students, parents, and staff.
Use Cases
Announcements
Class Schedules
Admissions Inquiries
Library Services
Counseling and Support Services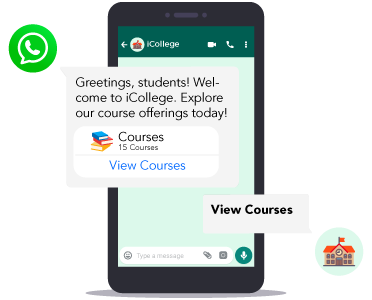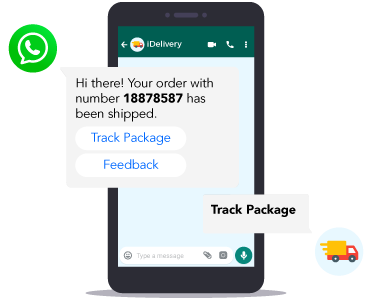 Delivery Services
Target Audience
Customers placing orders, subscribers, and international customers.
Benefits
Customers can easily place orders, track deliveries, and receive updates.
Use Cases
Order Tracking
Delivery Confirmations
Delivery Rescheduling
Address Verification
Customer Support
Government and Public Services
Target Audience
Government agencies, municipalities, and public services.
Benefits
Enhance citizen engagement and provide timely information.
Use Cases
Alerts
Service Inquiries
Civic Engagement
Information Dissemination
Public Feedback
Connect With Your Target Audience Across Industries!
Ready to get started? Unlock the power of WhatsApp Business API to enhance your business's communication and engagement. Contact us today and let our dedicated support team assist you every step of the way.