iSMS Australia Plugin for Wordpress
SMS Marketing Australia SE Contact Form Wordpress Plugin
iSMS Australia has created iSMS Plugin specially for users with Wordpress websites. This Wordpress SMS plugin will contribute in to starting off your marketing campaigns, saving your precious time and effort while reaching your marketing goals.
Select one of two methods to install our iSMS Plugin into your Wordpress website. You can install iSMS Plugin from the button on the right or browse for iSMS plugin in Wordpress.
---
Installing iSMS Plugin in Wordpress
---
Setting up iSMS Plugin in Wordpress
6. Start setting your iSMS Account by entering your username, password, message type and admin phone number.
7. Your credits balance will be displayed.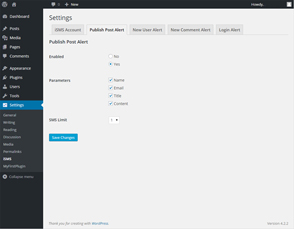 8. Set your parameters and sms limit under "Publish Post Alert" tab.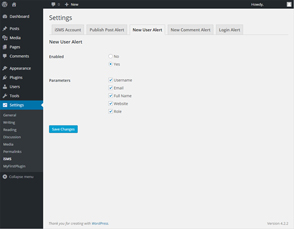 9. Set "New User Alert" setting.
11. Then, set Login Alert setting.
---
Sending SMS Message with iSMS Plugin in Wordpress
13. The above screenshot shows a successfully delivered message to your receiver's mobile phone.