Exporting Microsoft Excel to CSV File via Mac OS
How to Export Microsoft Excel file to CSV File via Mac OS
Step 1:
Open an existing spreadsheet or create a new spreadsheet if you do not have one. Select File > Save As... from the Menu Bar.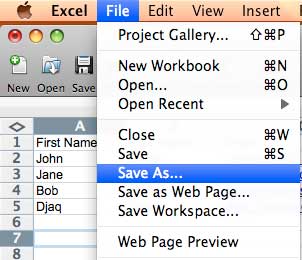 Step 2:
A new window will be prompted. Select Format from the drop down menu as illustrated below. Select Comma Separated Values (.csv) from the lists.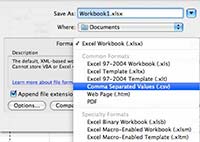 ---
Step 3:
Rename and/or save the file.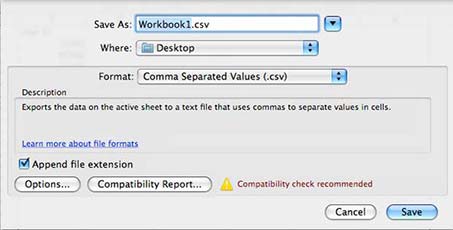 Learn How to send SMS using CSV File in iSMS Australia.