WiFi for outlet - Vocotext Wi-Fi Marketing (Australia)
Why WiFi for Outlet? It is because WiFi marketing is the new trend! Our Vocotext WiFi Marketing device and Bulk SMS marketing system works perfectly together - providing you a new way of localized SMS Marketing. Wi-Fi marketing device enables merchant to capture the customer information when they access your free Wi-Fi so that you can deliver promotional SMS in the future.
Turn your free Wi-Fi service into something useful. Vocotext WiFi Marketing makes you stay contacted with your customers, improve customer engagement and encourage potential customers to revisit your doorstep again.
AUD 600
International shipping available*
FREE Device programming*
FREE 500 iSMS credits
Save Your Customer's Contact
Build your own customer contact database for future contact references when they use your WiFi4outlet (Wifi for outlet) service. In return, you can notify your customers and gain their loyalty via constant newsletters, seasonal promotions and new product launching.
Bulk SMS Marketing
Got your SMS marketing campaign ready but only notice you have limited contacts available? WiFi marketing is the new way to enhance your Bulk SMS campaign. Make use of the built in Bulk SMS Marketing System to deliver promotional message on occasional or scheduled basic.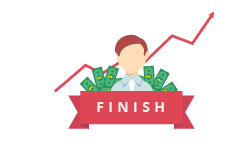 Improve Overall Business Operation
What is better gaining a huge collection of your customer contacts from your WiFi for Outlet device? Analyze customer demographic and statistical data collected from the system to make better marketing decision. Reward frequent customer by encouraging them to come back.
Vocotext WiFi for Outlet Screenshots